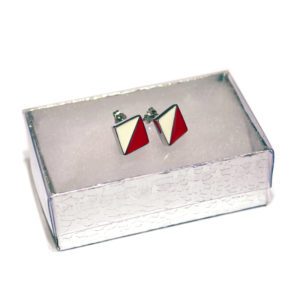 We've searched the Southeast for the most unique, useful, beautiful selection of gifts for that special equestrian in your life. Here are our picks, gathered from quality small businesses and creative artisans who know what horse people need and want.
1. THE EARRINGS – $25 Designed by: Ainsley Jacobs, Ride Heels Down, Atlanta, Ga.
These "Red on the Right" earrings from Ride Heels Down are representative of red and white jump flags. Perfect for the jumper or eventer in your life – they'll work for the barn or out on the town. See rideheelsdown.com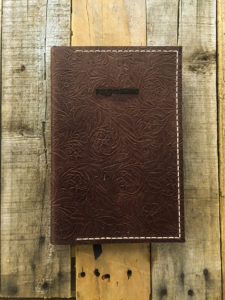 2. THE PLANNER – $35 – Designed by: Gloria Gonzalez, Equine Planner, Hilton Head, S.C.
These sturdy leather planners are made to suit the equestrian schedule. Extra spaces for workout and feeding notes and for recording of jump courses and horsemanship patterns. Choose from a variety of different leather colors and patterns. See equine-planner.com.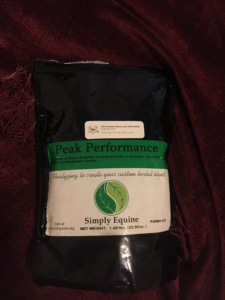 3. THE SUPPLEMENT – $65- Sold by: Nicole Reynolds, Nicole's Natural Horses, Atlanta, Ga.
Peak Performance, by Simply Equine, is a blend of chondroitin sulphate, hyaluronic acid, MSM, glucosamine sulphate, peppermint, devil's claw, rosehips and yucca designed to optimize joint health by promoting the formation of synovial fluid. This is a great jumping off point for supplementing your horses naturally. For more information on Simply Equine: simplyequine.org. To order Peak Performance: Nicole Reynolds 678-910-7731.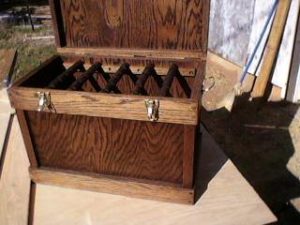 4. THE BIT BOX – $180 – Made by: Charles Smallwood, Patriot Jumps of Georgia, Hogansville, Ga.
This is the storage option the bit enthusiast in your life has been waiting for. No more tangle of rings and ports and shanks when they're searching for the bit they need. This beautiful, handmade piece will also look great in your tack room. Dimensions: length – 20 inches; height – 16 inches; depth – 12 inches. See patriotjumpsofgeorgia.weebly.com.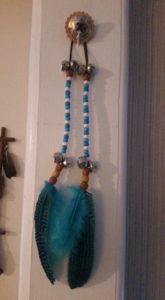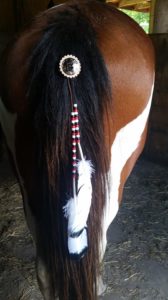 4. THE FLAIR – $15 – Made by: Erica Ennis, Lakota's Featherlocks and Flair, Portsmouth, Va.
Beaded mane and tail feathers designed to make your horse a little more showy. Sturdy construction makes them great for for rodeos, trail rides or other special events. Choose your bead and feather colors. See Lakota's Featherlocks and Flair on Facebook.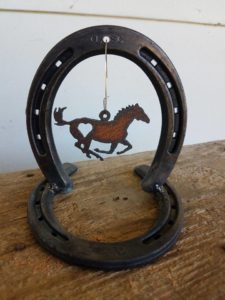 5. THE ORNAMENT HANGER – $20 – Made by: Amy Tallis, Amy's Crazy Horse, Jasper, Tenn.
We love this rustic horseshoe ornament hanger because it's heavy enough to stay wherever you put it – anchoring a stack of papers on your desk, for example. A solid weld makes it able to withstand your barn if you choose to display it there. Choose from a variety of ornaments – horse shapes from different disciplines, farm animals, farm implements. See AmysCrazyHorse on Facebook and Etsy.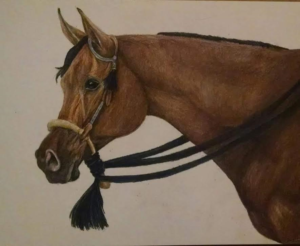 6. THE BESPOKE ART- $100 – Made by: Paige Purcell Bloxham, PaPur Graphics, Randleman, N.C.
Immortalize your loved one's special horse or pet in colored pencil with artist Paige Bloxham's professional renditions. Color pieces start at $100 for a nine-by-12-inch work. Turnaround time is generally two weeks, but may vary depending on artwork size ordered. See papurgraphics.com for more details about the process and pricing.