Welcome to The Collective Equestrian Academy!
We offer beginner to intermediate riding lessons in the Calhoun/ Rome, Georgia, area. Our address: 1216 Everett Springs Road, Calhoun, Ga.
To pay your camp deposit or balance: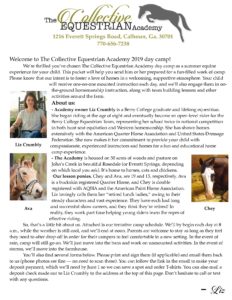 Click the image for camp 2019 information.
About us: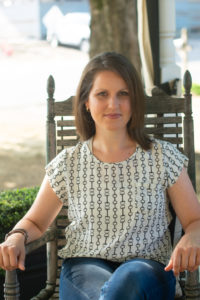 – Academy owner Liz Crumbly is a Berry College graduate and lifelong equestrian. She began riding at the age of eight and eventually became an open-level rider for the Berry College Equestrian Team, representing her school twice in national competition in both hunt seat equitation and Western horsemanship. She has shown horses extensively with the American Quarter Horse Association and United States Dressage Federation. She now makes it her commitment to provide your child with compassionate, experienced instructors and horses for a fun and educational horse camp experience.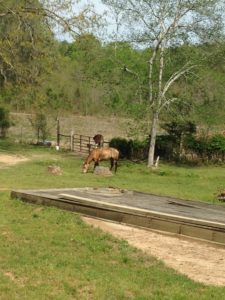 – The Academy is housed on 50 acres of woods and pasture on John's Creek in beautiful Rosedale (or Everett Springs, depending on which local you ask). It's home to horses, cats and chickens.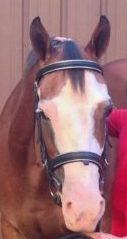 – Our lesson ponies, Chey and Ava, are 19 and 15, respectively. Ava is a buckskin registered Quarter Horse, and Chey is double registered with AQHA and the American Paint Horse Association.
Liz lovingly calls them her "retired lunch ladies," owing to their steady characters and vast experience. They have each had long and successful show careers, and they think they're retired! In reality, they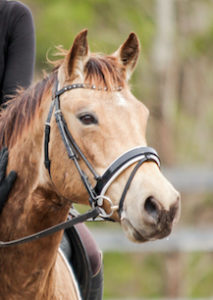 work part time helping young riders learn the ropes of effective riding.