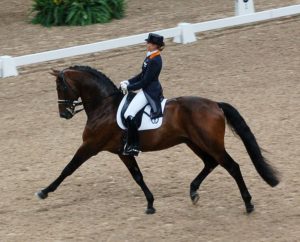 Do you want to learn more about the ins and outs of scribing for the dressage showring? Here's your chance.
Mary McGuire, of IRIDE, and Kimberly Wallace, of Fairhaven Farm, will be presenting a scribing clinic Saturday, Aug. 1.
The clinic, sponsored by the Tennessee, Alabama, Georgia Dressage and Eventing Association, will be $30 per person, which will cover lunch and all materials. It will take place at the Floyd County Sportsman's Association, 909 Holland Road, SW, Rome, Ga. 30165. The start time is 9 a.m. EDT.
McGuire says she expects the class to last between six and eight hours. McGuire and Wallace are current USDF L Program candidates with more than 25 years of scribing experience between them.
For additional information, email McGuire at mary@iride.at or call 772-473-0528.