By LIZ CRUMBLY
Editor
This year marked the first IHSA Western team championship for St. Andrews University, located in Laurinburg, N.C.
Western Coach Carla Wennberg said she'd flirted with the win several times during her 10-year tenure with the university. Her team placed second in 2013.
"I kind of got a little taste," she said.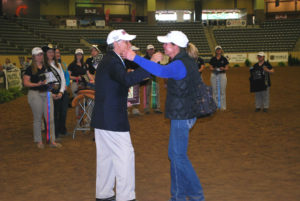 The team had historically performed well at Semifinals and then run into challenges at Nationals. This was the year when it all came together.
Wennberg said the team had to rally from a rough start in which their open reiner – one of the team's leaders who had won her event at Semifinals – was unable to correct her horse fast enough when it spun the wrong way during her pattern. Another rider who was also used to winning events came in fourth in another class soon after.
Wennberg reminded her riders to keep their heads in the game and not to watch the scoreboard. In fact, she said, neither she nor her students got into the adding and subtracting frenzy that usually sweeps Nationals contenders looking to push their teams to the forefront.
She simply advised her riders to do their best, and the points began accumulating.
"You ride every class for your personal best," she told them. "You ride every horse as your partner."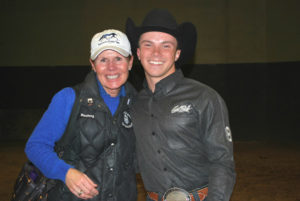 This frame of mind is especially important for her kids, she said, as many of them don't come from horse show backgrounds. The glitz of IHSA Nationals can throw some riders off their game.
"It's a bit intimidating," Wennberg said. This show "was a headgame."
Wennberg had a relatively young team this year; she's only losing two riders to graduation. She plans on St. Andrews continuing to be a force to be reckoned with.
"Next year, they're going to be more comfortable and confident," she said.