By LIZ CRUMBLY
Editor
The Savannah College of Art and Design (SCAD) Equestrian Team garnered its second consecutive IHSA huntseat team championship in early May in Lexington, Ky. with a whopping 16 point lead on second-place Mount Holyoke College.
Head Coach Ashley Henry said defending last year's championship was a priority for the Bees.
"It was really the first thing on my  mind," she said.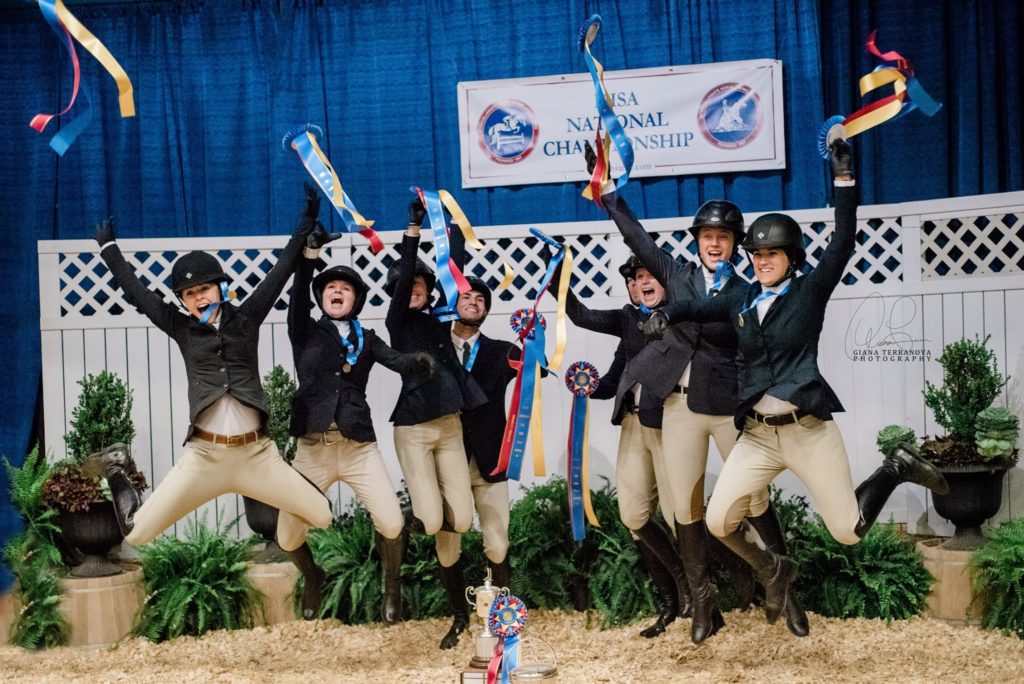 Henry stuck to her usual routine of keeping her eyes off the scoreboard early in the weekend. She realized her team was in contention for the win three or four classes in. The team had an early setback when novice over fences rider, Tess Mroczka, who won the event last year, placed ninth. The next over fences rider, Meredith Denny, was reserve champion in the intermediate division, however, and SCAD got another boost with a win from Quinn Lowsky in the novice flat.
This win was particularly sweet, Henry said, because Lowsky earned only an honorable mention last year in the same event, despite a solid ride. She and Lowsky worked on making him more visible to the judges this year, and the strategy worked.
"They definitely saw him this year," Henry said.
The win came down to senior Ryan Genn's performances in open flat and fences for the team Saturday, May 7. Genn had a strenuous day of classes, as he was also representing SCAD as an individual in the Cacchione Cup. Despite his packed schedule, Genn persevered, earning SCAD a tricolor on the flat and a fourth place over fences.
Henry said she doesn't hesitate to remind Genn that the rest of the team is leaning on him.
"I have to say, 'I need you to at least get third,'" she said. "He deals with pressure well."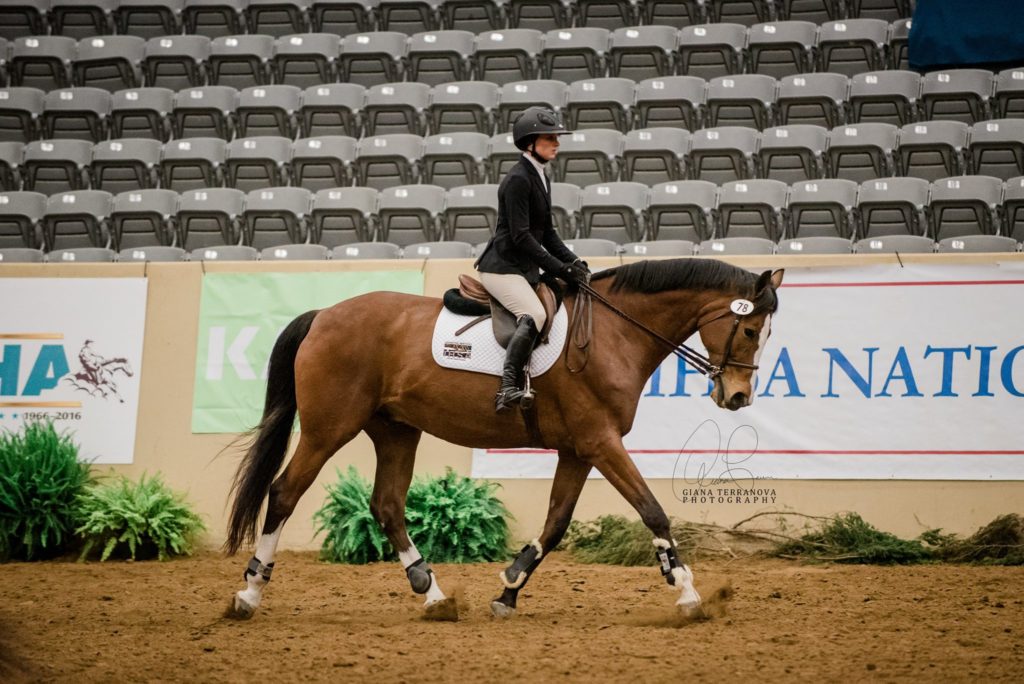 Henry describes her team as "very competitive" internally, and she said it's this quality that helps drive them forward. She encourages riders of all levels to watch each other and learn. Although three seniors will graduate from the team at the end of May, Henry said next year's team still has a lot of clout.
"The team's got a lot of strength to it, a lot of depth," Henry said.
Despite the rivalry, the riders are extremely supportive of each other, according to their coach. The team took eight horses and nine volunteer riders to Nationals this year, along with the competitors. Henry watched her students support each other by working out together in the evenings, making food runs and rolling polo wraps for each other.
It seems the Bees' coach has a healthy dose of competitiveness too.
"They did a phenomenal job," Henry said of her riders. "I'm happy we won … but I almost have the same feelings as last year … I think we can do better."
That kind of statement makes IHSA fans wonder if a perfect Nationals score could be on the horizon.