The Southern Emergency Animal Response Unit is establishing a database of volunteers
By LIZ CRUMBLY
Editor
During environmental or manmade disasters, domesticated animals' needs are sometimes met in an a scrambling, after-the-fact manner – this is an issue the SEARU (Southern Emergency Animal Response Unit) seeks to remedy.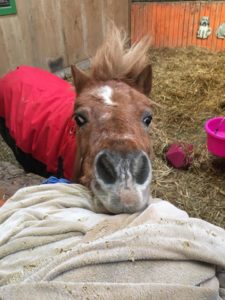 The organization sprang up after fires engulfed portions of Gatlinburg, Tenn., at the end of November. Alex Parker, of Harrodsburg, Ky., one of the group's founders said she was "in shock" at the positive response just a few days after establishing the SEARU Facebook page – two months into its existence, in late January, the page was approaching 600 likes.
"A lot of people have said they've never seen a group take off like this," Parker said, adding that she believes the growth is in direct response to a definite need.
"It wouldn't have taken off like this if it was not a needed service," she said.
How it works
The group attracts volunteers via Facebook to help with disaster relief efforts for equines and other animals; its founders are essentially seeking to put response services in place before they're needed. Providers list the services they're able to offer – things like animal transportation, feed and hay provision and health care. There's been response from veterinarians, barn owners and hay growers wishing to help and even a sheriff requesting assistance, Parker said. A volunteer is working to record contact information in a permanent, categorized database.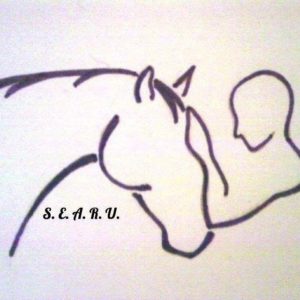 Parker stressed that the group isn't associated with any existing government relief organization and is "strictly volunteer." She said SEARU will not collect funding but instead will funnel monetary donations directly to volunteers offering to provide services, resulting in a kind of honor-based system. Donations will be helpful in reimbursing volunteers for thing like fuel, Parker explained. SEARU volunteers will be in contact with these providers, as well as those receiving donations for distribution, so donations like hay and feed can be tracked to some extent.
Getting organized
Parker said in early December that efforts surrounding the Gatlinburg fires and the tornadoes in Tennessee and Alabama had attracted attention from close to 250 would-be volunteers in a dozen states. After the group's organizers finished managing volunteer interest in these two events, Parker said they planned to organize their database into regions. Each region, she said, will have individuals in charge of needs like animal transport, feed and hay and health care. These volunteers will, in turn, answer to a single regional coordinator.
Those interested in being added to the database may contact SEARU through its Facebook page: Southern Emergency Animal Response Unit.
Parker said the group's founders are embarking on this journey of attempting to get ahead of disasters with help for animals before disaster strikes with hopes for the best and preparations for the worst.
"We're hoping that we're never needed, but you know that's not going to happen," she said.