As all riders know, when someone labels us competent or talented in that area of life, nothing else really matters, not the way we look or what we drive or even how intelligent other people think we are.
And if someone compliments our horses, it's just as good, am I right?
Case in point: a friend of a friend visited my barn a few years ago. At the time, I had a really nice-looking red roan Quarter Horse. The guy knew nothing about horses, but his reaction when he saw my gelding was, "He's magnificent!!"
Magnificent! He said magnificent!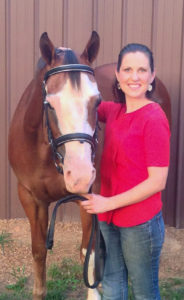 I walked around on a cloud for the rest of the day, knowing he very well might have said that about any horse. That really didn't matter, though; for some reason, I was over the moon after that compliment.
If he had said my hair looked magnificent (and I can assure you that when I'm at the barn, it does not), I  would've given him a warning look and backed away slowly from this obviously ill-intentioned giver of false compliments.
But since he complimented my horse, I assumed the accolade to be true and wore it like a badge of honor, telling people about it for the rest of the day.
There's just nothing like it is there? Being recognized for something  you do or own in relation to horses, I mean. And that's what we try to do in every edition of The Collective Equestrian; we recognize horsemen and business owners who are contributing to the horse world in a significant way on the local level.
I think you'll enjoy our current edition, which includes a journey into the everyday life of Southeastern Saddle Fit owner Amanda Silver. If you're a Schleese owner in the Southeast, you've no doubt met her or at least heard of her.
We've also checked back in with the Berry College Equestrian Team to see how they are faring in their quest to defend their IHSA Western National Championship title.
Also, take a look through our gift guide for a beautiful and eclectic collection of locally-produced, horse-related goods.
As always, we've included our hand-picked directory of quality artisans, craftsmen and professional horsemen from across the Southeast. If you would like to be considered for inclusion, please contact me at editor@collectiveequestrian.com.
I do hope my CE readers haven't lost too much riding time this winter. Don't despair though – we're on the home stretch, and we have just a couple more months of short days and ankle deep mud. After that it's horseflies and scorching heat, but we'll be in your inbox to get you through all of that when you need us!
Sincerely,
LIZ