This competitive farriery association is the brainchild of New Mexico-based farrier Craig Tyrnka, CJF, and its primary purpose is to foster knowledge about the intricacies of the art of farriery. According to its website, www.worldchampionshipblacksmiths.com, the association was formed with an eye toward educating not only the participating farriers, but the horse-owning public, as well. The association was formed in 2006, and competitions were held around the country in conjunction with other large horse-centric events that would provide audiences for the competitors.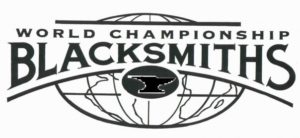 Now approaching its 10-year anniversary, the WCB has kept its of commitment of supplying everything for participants, except for their hand tools. When the competitions began, this was an unprecedented concept for farrier competitions in the U.S.
"The idea of horseshoeing competitors being able to arrive at a destination with just their hand tools was a completely new concept," the site states. "All of the equipment was there for them; the anvil, forge, vice and all the little pieces that competitors used to have to haul in the back of a pickup truck if they were going to go to any other horseshoeing competition."
The WCB format, according to the site, includes three areas of competition: matchplay, a speed round, where shoers compete against each other in brackets; the two-man, in which a competitor has 60 minutes to make a pair of shoes with the help of a striker; the single man, in which a contestant produces a single pair of shoes with no striker; and the live portion, during which competitors must shoe a single foot on a horse and simultaneously produce a specimen shoe.